Commercial Paving
Trust Patriot Excavating and Paving to successfully manage your next commercial paving project from start to finish. For businesses and development projects in Lake and Porter Counties and in all of Northwest Indiana, we have a growing reputation for quality work and competitive bids in commercial paving.
First Things First
When breaking ground on a new commercial paving project, our experience shows us that nothing is more important than establishing a properly constructed sub base. At Patriot Excavating and Paving, we make sure all involved land areas are properly compacted and graded. For long-term success of a paving project it is crucial to control the flow of runoff water to minimize future damage to the surface.
Quality paving is more than just an asphalt layer. We take the responsibility to assure our clients of quality site preparation before we lay down any paved surfaces. We take great price in providing finished projects that are smooth, durable and ready to support all the vehicle and foot traffic that your unique situation demands.
The Benefits of our experience.
Our teams are experienced in commercial paving and equipped to handle paving projects of ANY size. We have a reputation for listening to the needs and concerns of our customers – and, reflecting their ideas in our finished project.
Patriot Excavating and Paving pledges to be a cost-effective paving partner for commercial and residential projects in in Chesterton, Valparaiso, Crown Point, Portage and Dyer, Indiana. In fact, we bid on project throughout northwest Indiana and outside the region as well.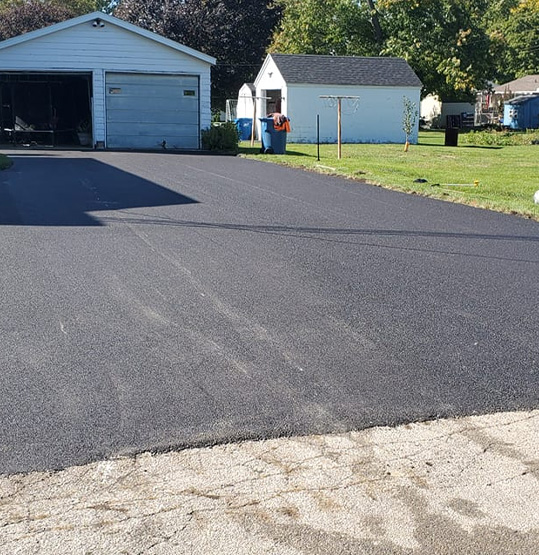 You can trust us to deliver on-time, on-budget and with quality and safety in mind.
Driveways
Parking lots
Access roads
Golf cart and walking paths
Residential driveways.
We always begin our projects with the end results in mind. We provide comprehensive site and land preparation – and, use durable quality paving products in every project.
Contact us today for a FREE ESTIMATE on your next commercial paving project. Call Patriot Excavating and Paving at (219) 688-0261 or, CONTACT US here.