Patriot Excavation Services
From the largest and most complex excavating challenges down to smaller and simpler one-day digs, Patriot Excavating and Paving has the ability to deliver superior project results – on-time and on-budget. We have the proven capacity to deliver comprehensive services for our excavation clients.
That's why Patriot Excavating and Paving is one of the busiest and fastest growing excavating, paving and demolition companies in Northwest Indiana.
Reliable Excavation Services
Whether you're digging a basement and laying a foundation or you need to clear land for a new construction project, our experienced team will get the job done quickly, efficiently and safely. We have access to a wide variety of equipment and excavation tools to prepare your property for the next-steps in the construction process. We take pride in keeping your project timelines moving forward!
From front loaders and backhoes to hydro excavation equipment, Patriot Excavating and Paving welcomes all types and sizes of jobs. We've worked on all manner of construction projects and understand how to coordinate with every other on-site contractor.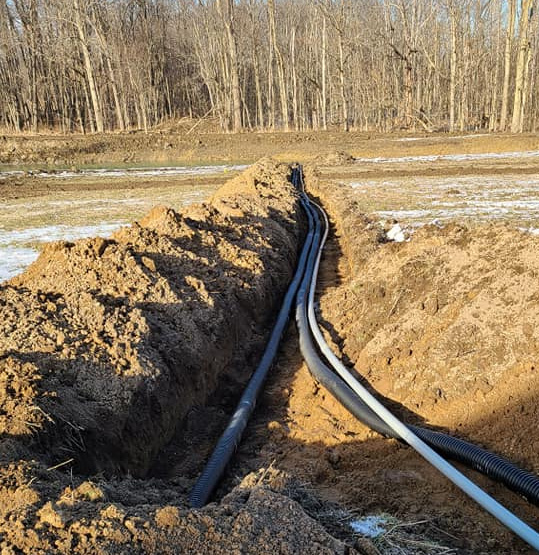 We know what it takes to get your property construction-ready!
Our excavation services include:
Clearing and grading for roads, driveways and foundations
Pond and in-ground pool excavations
Basement and foundation digging
Land Clearing
Our team pays close attention to every detail and will communicate clearly through all phases of our project.
A History of Excellent Results
For projects in Indiana's Northwest region of Lake and Porter Counties, Patriot Excavating and Paving wants to be your trusted construction partner. We have satisfied clients all over this part of the state including Chesterton, Valparaiso, Crown Point, Portage and Dyer, Indiana.
Our team members have been in the excavating and paving business for over 15 years. Put our experience to work on your next project and get a FREE ESTIMATE. Call Patriot Excavating and Paving at (219) 688-0261 – or, CONTACT US here.